EL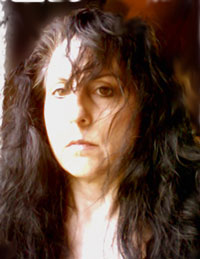 EL's voice is different alright,
powerful and hauntingly beautiful
combined with sultry whispers,
passionate lyrics and music
with an edge, varying melts
of Dance, Alternative Pop, Rock,
Techno, Electronic and New Age.

Click here for Forbidden Love Video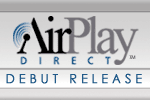 RADIO STATIONS DOWNLOAD
BROADCAST QUALITY MUSIC OF EL
FROM AIRPLAYDIRECT.COM
(Radio stations must register
to listen and download music free)
EL - Forbidden Love reached # 1
on both Pop and Electronic Charts
on UBL.com
Links:
Biograpy


EL - FORBIDDEN LOVE ~ Click play button to preview songs
EL - Forbidden Love
Genre: Pop/Dance/Rock
Release Date: 2005

Click preview button to listen, close player after previewing each song.

Preview
Song Name
Time
1. Forbidden Love (rm)

4:36

2. Cruisin

3:07

3. Let's Dance

3:15

4. Can't Take Anymore

3:59

5. White Rabbit

2:44

6. I'll Be Here

3:18

7. Wings of Your Dreams

4:31

8. My Inspiration

3:42
REVIEWS AND PRESS
imusicweek.mu
+ IN D'S BAND SITE OF THE WEEK
***EL***
Forbidden Love is the synergistic combination of "EL" Gambardella, and AleX Westerberg. Together these two talented artists have a high energy sound filled with sincere emotion and depth, elements we so appreciated hearing in the context of a hot dance mix.
The debut dance release "Forbidden Love" is an excellent, well written combination of powerful beautiful vocals, sultry whispers, and high energy music, and will have you moving on the dance floor and pulling your partner just a little closer while you mimic the whispers of ....." do you love me?"
*****
Peter DiStefano - "Good voice and songs, modern and soulful"
(Ex-guitarist for "Porno for Pyros") - www.peterdistefano.com also check out Peter with EL on the Wild and Reckless Report
*****
NY Rock Street Beat, Bill Ribas - CD Single Review - "My Inspiration" and "Precious Love" are big new age numbers, that sound like background music in that movie where Tom cruise was trying to save a Unicorn. The other is a cover of Jefferson Airplane's "White Rabbit," done in a kind of Yanni meets Depeche Mode style. New age stuff ain't really for me, but it's done well here, and if your're the type that's into crystals and dreamcatchers, this is up your alley....nyrock.com

Forbidden Love, vocals is the power behind the music this consumes your soul like a fire out of control, sensual whispers of "do you love me" burns with desire. This song is hot! You have a voice and gift that pierces to the very heart and soul and touches people through such a beautiful voice and in such a significant way. Paul G.